We invite you to come visit our park-like nursery grounds to browse our plant and merchandise selection, speak to one of our sales representatives about your gardening or landscaping needs, browse our large gift shop, or just to explore and enjoy the scenery with the family. In the meantime, please have a look around our web site to get an idea of what we have to offer!
Like our Facebook page or follow our Twitter page, and receive news feed announcements of our events and other updates. For Facebook, just click the "Like" button on the blue Facebook box at the left margin of this page.

Thanks to all our customers who voted us 2004, 2005, 2006, 2007, 2008, 2009, 2010, 2011, 2013, & 2014 Advocate / CTNOW first place winner for Best Nursery/Garden Center, and 2014 & 2015 first place winner for Best Landscaper!
Thanks to Today's Garden Center magazine for awarding us the recognition as one of the "Revolutionary 100" top garden centers in the country. Click here for the press release.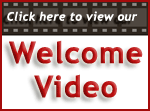 Company Profile
To read a message from the nursery Chairman, click here.
To read some comments from several of our satisfied customers, click here.
Click here to see a list of organizations who we support.
Contact Information
Telephone

(860) 233-5692

FAX

(860) 233-3707

Address

660 Mountain Road, West Hartford, CT, USA 06117-1198

Weather at time of last update, Eastern Time.
Click here to return to top of home page.